Friday, October 31st, 2008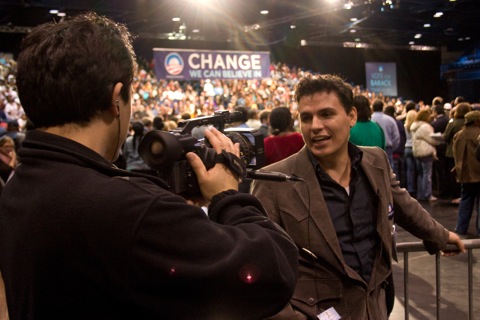 Karina and I met Andres in the spring, when he came home to Houston from L.A. to help campaign for Obama in the Houston primary election. He had recorded a beautiful Spanish-language video called Sí, Se Puede Cambiar as part of his efforts on Obama's behalf.
He has just released an English-language version, incorporating footage from Houston… (and be sure to check out the split-second cameo that Karina and I make at the 2:12 mark!)…
ps: During that week with Andres, we met the guys from United for Obama, Eric Byler (pictured, left), Annabel Park, and Quan Phung. They were all visiting from Virginia and California.