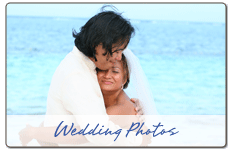 Karina and I finally completed the arduous (and long-procrastinated) task of sorting our wedding photos. I'm in the process of putting together an online gallery, and in the meantime, I've put up a placeholder page with a few preview photos.
For the Fourth, though, we're going to take a break from building photo galleries, studying and everything else, with a quick jaunt over to Austin to relax and celebrate.
Happy Fourth of July, everyone (twice over)!