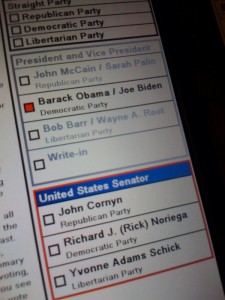 My little piece of history.
I chose not to vote early, participating instead in the great ritual of democracy on the appointed day — Tuesday, November 4. I rode my bike to the polling place, just a few blocks from home in Houston's historic Third Ward, a center of strength for Barack Obama.
The lines were non-existent. A little worrisome, I thought, but not unexpected in the middle of the workday.
I stepped into the booth, with a sense of the profound and historic moment buzzing through me… and after triple-checking that I indeed marked it correctly, I cast my ballot.
For change. For transformation. With hope.
A few hours later, Karina and I were whooping, weeping and breaking open the champagne!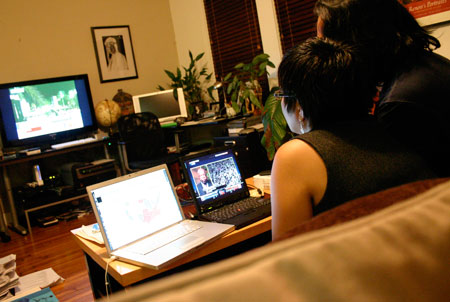 At home, aka Election Central, following CNN, MSNBC, NYTimes.com and Twitter.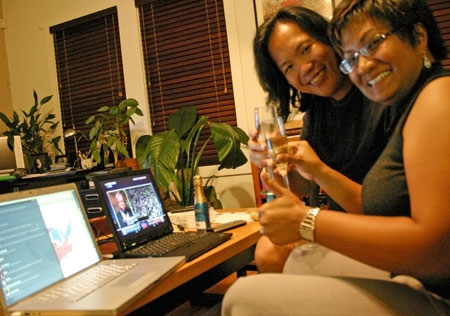 As Obama surpassed 270 electoral votes, we broke out the champagne!
Where were you when Obama and America made history?